As I crept closer and closer to the day where I would have to wrap up all my experiments in the lab and then embark on the monstrous task of writing up my PhD thesis, I heard more and more stories about the negatives of writing but I quickly learnt that balancing work and play was as important when writing your thesis as it was when in the lab. Of course – when I was on task and focused on making some writing progress, even that wasn't 100% tap, tap, tapping away on my laptop. In fact, it looked much more like this graphic I found on social media:
But I'll be honest in the 3 months I had to write up my thesis and submit it, the majority of my time wasn't actually spent staring at a laptop screen – thank goodness! I think if I had to I could have easily finished it all in a month of solid focused work. So, why did it take me so long? Partly work-life balance. Partly because I am much, much better working to deadlines. But also because of procrastination! So, the point of this blog post is to share with you that work-life balance is still important even when you're not collecting data anymore – perhaps even more important as it can get pretty lonely to be honest. And that you shouldn't feel guilty for taking some days off – I took most weekends off and some weeks too! Of course, you can't forget that you have to write this thesis, but this time can be enjoyable until all the horror stories you hear about this stage. So, today I would share with you six things I did instead of writing my thesis during the last three months.
.
♥ Binge watching Netflix
It had been a long while since I had got my teeth into a good TV series on Netflix. So, spending most of my days at home alone was the perfect time to take advantage of the time where I could watch the series I wanted to watch that my fiance wasn't that interested in. Especially as I fund my most productive times were the late afternoon and evenings – so I spent mornings and afternoons relaxing ready to work later. Although I must admit, some days I was just not in the writing mood and those mornings turned into a full day binge. My favourites that got me through my thesis writing time were Once Upon A Time, The Crown and of course Friends! Let me know if you have any other recommendations in the comments!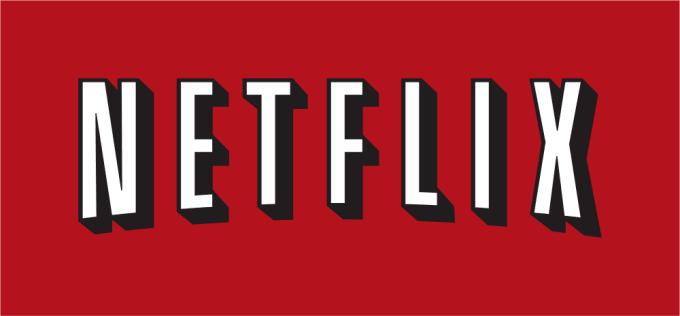 .
♥ Science communicating
One of my 2018 goals was to do more scicomm events – a goal which I have well and truly smashed even if I do say so myself 😛 and something that I have fallen in love with more and more as the number of events I have done has increased. I didn't do many in these past three months but I have done a Science Room event answering the question 'Can we live forever?', talked about stem cells, superheroes and science blogging at a New Breed UK event & finally I spoke with some girl guides about all things science.
.
♥ Going to New Scientist Live
Literally a week before my thesis hand in, I thought it would be a great idea to take four days off and head to London to try my hand at being a science journalist at New Scientist Live. I have a blog post coming out about this very soon to share exactly what I learnt and about my experience but I do not regret making this decision. I spent the days at the festival and the evenings thesis writing so it was exhausting but so rewarding.
.
♥ Blogging
Sometimes I was in the mood for writing, but something more creative than a dull PhD thesis! A bit weird I know – surely if you wanted to write, then take advantage of that and write a thesis chapter?! But it wasn't just about writing the blogs. I spent time devising a media kit and approaching brands and companies that I aspire to collaborate with and build Soph talks science into more of a brand itself and to branch out – many of these helped by the confidence I got at New Scientist Live too. My blog excited me more than my PhD thesis and remember life is all about balance.
.
♥ Puppy sitting
This wasn't for much of write up time, in fact it was only the last few days. But I think it was a blessing in disguise. It made my last few days much more structured and productive than they probably would have been and exactly what I needed at that time. Plus it meant I got more exercise, daylight & got to look after this cutie.
.
♥ Celebrating my sister's engagement
I think in total I spent two weeks back at home in Wales for various reasons. One of them was to show my in-laws to be around where we will be getting married next year, but also to celebrate the engagement of my sister and her now fiance. It was so nice to meet her extended family to be after hearing so much about them but also just to spend some time with family and friends. But she also popped another question to which I was honoured to say yes!
.
Let's share some honest experiences about thesis writing. It's not all bad, even though of course there will be low points! Share your experiences, advice and tips about your thesis writing experience in the comments. Or perhaps you are about to start writing? What are your concerns?
Science love.
♥ Love what you see? Then don't miss a blog post by signing up for email notifications!
♥ Have a question about this, working with me or anything else related to science? Contact me on Facebook, Twitter or Instagram.
♥ I am a proud brand ambassador for Two Photon Art and CureGear. Go and treat yourself to a little something special.