Embarking on the PhD journey comes with it's challenges. It will push you physically, emotionally and mentally! But unless you're lucky enough not to be on the most basic of PhD stipends, then it can stretch you financially too! Especially if, like me, you only get paid every 3 months!
.
Surviving on a stipend can be tough if, again like me, you're not an expert at budgeting! And especially if you don't want your PhD to drive you stir crazy and you actually want to enjoy some time going out with friends, eating out, working out or even a long weekend away somewhere. Of course it's manageable! But sometimes you have to sacrifice things that you just don't want to for financial reasons. So, perhaps you want to learn about some ways that you can earn some extra dollar during your graduate studies that will allow you to buy that new coat you've been dreaming of for months, or allow you to book those flights for a little trip away – not that I'm talking from experience here 😛 – or it will just ease your worry about how much money – or lack of it – you have each month.
Every PhD is different with different commitments so you will have to work out what option suits you best if this is something you are looking for. But all I can say is pick wisely because you still need time for yourself, and your PhD work has still got to be your priority. But I wish I has started looking for paid opportunities sooner. So, if you're interested in supplementing your stipend with some outside work then take a look at some of these opportunities that could be perfect for you!
.
Get a part time job!
Okay – so this is a pretty obvious one to start of with! But it could perhaps be one of the easiest to get. Whether you can work at your local supermarket, serving coffee, waitressing or as a shop assistant and everything in between, just remember the hours have got to suit you and your PhD! It is quite a frequent occurrence that I need to be in on weekends and bank holidays so a weekend job wouldn't fit around my graduate studies too well. Instead, I took advantage of Royal Mail looking for 'Christmas Casual' workers a few years ago now! I would do my 8 hours in the lab in the day, but then I would head to the sorting office and do another 8 hour shift sorting parcels and letters! Not the most glamorous of part time jobs and I'll be honest I was exhausted at the end of the week! But I got paid night shift hours and my pay for that one week basically paid for all my Christmas presents and parties so my stipend didn't take the hit!
.
Bag yourself an internship!
Part time of course! But I think, depending on what the internship involves, it can be far more flexible than a part time job – and sometimes even better paid! But the real reason I would advise you to get an internship is to expand your skill set and expertise! If like me, you might be toying with the idea of leaving the lab bench after your graduate studies have finished and wanting to pursue a different career path, then an internship could give you that opportunity to actually gain some invaluable experience, knowledge and contacts! I am a digital marketing intern – I will share more on this in a future post, but if you have any questions please feel free to contact me – where my aim was to try and build a strategy to recruit 16 and 17 year olds to a vaccine clinical trial. This opportunity was great for me as I got to implement my social media knowledge and scientific background but also be creative to design a campaign, edit videos and so on! Skills that could help me get a scicomm job! So whether you want to try your hand at scicomm, or policy, or even finance, no matter what it is, maybe there is an internship out there that can help you get some experience while you study. I am also really lucky with the way my PhD works that I can be running a Western blot for an hour or two, and doing my internship work while I wait – basically like getting paid double time! How great right?
.
Enter some scicomm or writing competitions
So, this one might be a little niche and it's not going to help you jet off to that next destination or fund your next clothes shopping spree, but if you are keen on science communication and wanting to up your game then you might need to splash out on a good camera, lights, microphones, art supplies – whatever your poison is! And on a PhD stipend, this could make a dent in your monthly food allowance! But there are contests out there that will not only help improve your science communication skills for different audiences, but if you manage to win them then you might get a prize that you can use to further your science outreach. One of these is 'I'm A Scientist Get Me Out of Here' which I am thrilled to be involved with this year. An X-factor style competition where school students get to ask scientists questions and the students end up voting for their favourite scientist. The scientist who wins get £500 for scicomm projects. A previous Scientist in the Spotlight Emma O won her zone a few years ago and its that prize money that has helped her scicomm journey rocket! So, maybe this is something you would be interested in. They also have I'm An Engineer and I'm A Medic versions now too!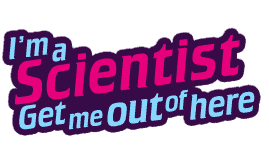 But sometimes these competitions you enter, the prize money has to go to your research – but that could get you to a conference even if the thought of winning money for your research doesn't sound too exciting – yes I know I'm talking about trips abroad a lot! Sorry, not sorry! I entered my university's Three Minute Thesis competition two years ago, and I won the audience prize! While my prize money could be used for personal gains, my lab mate won the heat last year, and actually went on to win the university wide competition, and her prize money for that went to her research. So, it is definitely work looking around for some competitions you can enter, gain experience and maybe a little bit of dollar too!
Further to this, there are several magazines out there that you can write articles for that could pay you for your time or for your words, so get searching and get typing!
.
Become a lab demonstrator
Remember when you were studying for your undergrad and had your lab practicals? Remember seeing those PhD students and postdocs wandering around helping you and dishing out reagents? Well you can do that now! And you can get paid for it! Ask around your profs who do some teaching or get some advice to see if this in an option for you! But obviously make sure its cool with your PhD supervisor first before you need a few days off or half a day for 5 weeks!
Further to this your university might have opportunities for you to teach certain topics to undergrads like the inspirational Science Sam, or perhaps even tutor students for a few extra pennies!
.
Be an exam invigilator
Remember when you were taking exams at school or university and they were those randoms that you had never seen before walking up and down watching over you? Well you can do that too! Twice a year I get an email from the university asking if I want to be an exam invigilator for the undergrad medics exams. It might be a long quiet dull few hours watching some students write furiously until they cant feel their fingers anymore, or watching those faces of panic calm as they get into the flow of things. But for a bit of extra money to help you get a new coat or a meal out with friends it would be worth it right?
.
Get involved in research
If you are studying at a university, then there is opportunities for a little bit of financial bonus everywhere around you, because if you are working at a university, there will be some research going on around you. There might be some clinical trials that you can get involved with, advance medical knowledge and get compensation for your time. I used to work in a lab where they often need blood samples from healthy volunteers – and while most of the time this is voluntary, there might be donations you can make that could help put a bit of extra dollar in your back pocket. Another way that you can get involved in research that I've noticed recently is sample processing! Another previous Scientist in the Spotlight Lisa J is involved in a study where she helps process placentas. It is an on call job where if a woman gives birth, Lisa will get a call to collect the placenta and process it so it can be used in the study! Simple! So, take advantage of the opportunities that you are surrounded by at grad school!
.
Make things & sell them!
There are so many similarities between scientists and artists that many people overlook, and the main one is creativity. Scientists are not often seen as the most creative people, but many of the wonderful people I have met during my scicomm adventures are also fabulous artists. So, why not take advantage of that – make things and sell them!
Two scientists who do this and sell their products on Etsy are Christine from Two Photon Art , Lauren from Science Scribbles, but also Science on a Postcard. Below you can see part of my ever growing collections of their fabulous products from zines, to pin badges, to stickers, to postcards and all that is in between. But this is something anyone can do if you have got a bit of creative flair. Yes – you might have to sink the initial money to help get things off the ground, but you can build a booming business and study at grad school! Or alternatively, you can help these students out and buy your next birthday or christmas gift from these lovely ladies 🙂 Or as a personal treat!
.
Get blogging and social media post sponsorship!
Okay – so I know very little about this one. I write my blog and share posts on social media for the love of it and my passion to share excitement for science! That will always be my primary reason. But it does take up a lot of time – writing, editing, taking photos, sharing on social media, planning, brainstorming and so on… So if there was a chance I could make a little money out of it that would just be a bonus for me! The only way I am aware of for making money on blogs is ads, and while I currently make no money for my blog, it is perhaps something I will start looking into. As for sponsorship for social media posts, this is something that again Science Sam is pioneering for us scicommers. Every other microinfluencer and blogger can have the opportunity to work with brands, like fitness bloggers, fashion influencers and so on, so why not us science communicators too? This is definitely something I am excited to explore to support my own studies so if I suss it out I will be sure to share with you all! But for now I'm going to continue typing away and sharing photos with you all because I love doing it! But exploring new avenues too 🙂
.
So, if you are looking to earn a little bit of extra dollar in grad school, hopefully this has given you some food for thought. And hopefully, all my little endeavours will help me buy that new coat I need, book my next flights or trip away or even help me pay for my wedding!
.
Have you been making some extra dollar alongside your graduate studies? Share with us what you have been up to as it might help one person have a little bit more comfort during their studies with one less thing to worry about! Or perhaps you are looking for a bit more dollar during your studies and you're looking for some advice. Get in contact and let's help each other out 🙂
Science love.
♥ Follow my blog so you don't miss a blog post by entering your email in the menu above!
♥ Connect with me and keep up to date on my life as a scientist and fun science stories with Soph talks science on Facebook, Twitter and Instagram.
♥ Support science research by purchasing yourself a little something special from the incredible CureGear here – a donation from all their profits goes to supporting Alzheimers, cancer or heart research, and I am proud to be a brand ambassador!