Day 4 of celebrating British Science Week and it's also Day 4 of of my #Pint17 preview blog posts. Thursday is the turn of the Planet Earth team and your first chance to see what they are brewing for this year's Pint of Science festival in Southampton.
Much like the Our Body theme yesterday – there are no excuses why you shouldn't be interested in an event that is going to teach you more about the big and beautiful planet that we live on. The topics that the team are putting together are issues that we ALL should be interested in as they are going to affect every single one of us – more to be revealed later in the blog post. But there is so much beauty in this world that we live in and most of it we have yet to discover. But unfortunately we are slowly destroying our planet bit by bit and creating even more problems for ourselves to solve. The Planet Earth team have chosen just a couple of these burning issues related to our planet to tackle at this year's Pint of Science events in Southampton but sharing some of the science and research behind dealing with these problems. And maybe you can find out how you can help too 🙂
But before I get stuck into the themes, I need to introduce you to the people working behind the scenes to bring them to you.
.
Who are the Planet Earth team?
Meet Gwen, Max, Emily, Mairin, Ally, Amy, Elena and Caitlin!
This awesome and down-to-earth bunch are made up of undergraduates & postgraduates studying a heap of different fields that involve the wonderful world we live in – from marine biology and oceanography, to geology and plants. So they literally are covering every aspect of our globe from the depths of the oceans to the tops of those mountains and all between. With such an array of knowledge – the team have had a tough job just choosing three themes for #pint17 this May – but they have done it, and they have done it brilliantly. So – it is time to fall in love with our planet again!
.
Where will the Planet Earth events be?
So, where should you be spending 3 nights in May? These environmentally friendly events will be held at another awesome venue in Southampton – Mettricks Guildhall.
Details of start and finish times and any more info you might need to know will be made available in the coming weeks with the official Pint of Science 2017 launch just around the corner!
.
What will I learn about at the Planet Earth events?
So, I keep mentioning that the themes that the Planet Earth team have chosen for you will affect all of us – but what are they? Well – I can exclusively reveal some details for ALL THREE Planet Earth themed nights and the questions they will discuss at #pint17 will cover climate change, over-fishing and biodiversity!
Now – when I say climate change, you might be thinking to yourself 'What else could I possibly need to know?' – the ice caps are melting, the water levels are rising and the temperatures are soaring! What else is there? Well our climate change night at the Planet Earth events is taking a different spin on just 'boring old climate change' – instead one of the questions to be tackled asks 'Are our climate change models wrong?'.
Now I am not saying that climate change isn't happening, there is undeniable evidence that shows that it is! But the group of people out there that didn't believe in climate change are altering their views and instead are now questioning the scientific models researchers are using to predict the potentially devastating effects it will have. So come along and find out how scientists are fighting back.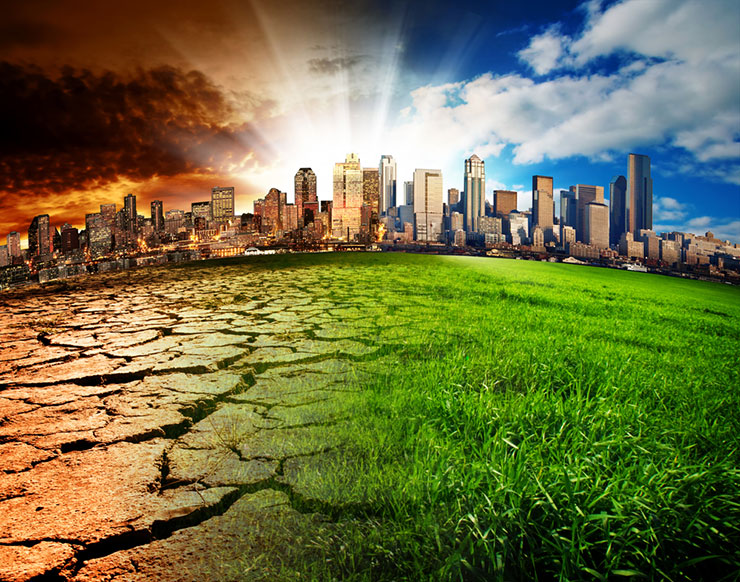 This themed night also has a fantastic activity attached to it – you get a stand up comic too! One ticket for a science festival and a comedy gig all in one – what more could you want? But this is not your ordinary stand up comic – this stand up comic is also a scientist! So get ready to learn about their research in the form of jokes and laughter 🙂
The second Planet Earth theme is marine night and one of the questions being tackled is over-fishing.
There are fewer fish in our oceans that EVER before – and once again it is all our fault! This is not only going to affect what fish available to us for food as well as the price of fish, but it is also going to affect the food available to the wider marine populations amongst many other reasons. I think we are all aware of conservation projects to save the population of different animals we find on land – but we must not forget those that live in the deep blue sea! This night will also feature two marine conservation charities: Surfers Against Sewage and The Black Fish. Find out what work they do and how you can get involved to save our fish! And also get your questions ready for all our scientists!
The Planet Earth biodiversity night is going to ask the question – can we put a price on nature? There are so many undercover operations that different species do indirectly for us! For example, bees! They help to pollinate the majority of our crops and you might have heard that the bee population is in decline. If this becomes a serious problem and we don't help to save the bees, as well as all the other incredible creatures on our planet, we risk losing so much food! This is just one topic to discuss at the third event – the team have recruited some other fantastic speakers to also talk about our forests and more! So the third Planet Earth night is going to put you back in touch with nature – as I think as a whole – the human race has definitely lost our green fingers!
.
Why should I attend the Planet Earth events at #pint17?
The Planet Earth team have left  a really simple message for you saying why you should be buying those tickets for their events at #pint17 #soton in just over 2 weeks!
'We need to take care of our planet, before the state of our planet takes care of us!'
Simple.
.
The Planet Earth team are still working on finalising their program for #pint17 #soton. But if you want to stay up to date with all the latest news and updates by join our Pint of Science – Southampton Facebook event. Or if Twitter is more your thing, then follow the accounts shown below 🙂
If you've missed the other #pint17 preview posts, click here to see what our Atoms to Galaxies team might have  in store for you, click here if you want to learn about the brain with the Beautiful Mind team or here to discover the research happening right now that will affect your body!
.
We hope to see you in May learning about the amazing science research going on in Southampton in one of your local pubs!
Please don't forget to keep up to date on all my new blog posts, all the latest news and more! Find me and Soph talks Science on Facebook, Twitter and Instagram.