We have reached the half way stage of my British Science Week #Pint17 preview blog posts! But before we get too sad that this mini feature on my blog is nearly over – we have another theme to introduce to you today. So, let's take a look around the Our Body team brewery and see what plans they have for #pint17 #soton.
Now we all have bodies so you have NO excuses to not want to learn more about our bodies and the research going on in Southampton that affects our bodies at this years #pint17 festival in #soton. There are so many different organs, cell types and other aspects of our bodies to learn about and for scientists to explore so once again the Our Body team have a really tough job choosing just three themes for their events. But instead of talking about the heart, your lungs or your stomach for example – the Our Body team have some bigger issues that our bodies face which I will delve into a little deeper later in this blog post.
But first I need to introduce to you the team.
.
Who are Team Our Body?
Let me introduce to you Sofia, Camelia, Rachael, Megan, Emily, Ellie and Emily!
This is your Our Body team for #pint17 #soton!
This team is made up of undergrad students, PhD students and a doctor! And they are all working behind the scenes and using their research expertise to bring you some out of the box themes for the Our Body nights 🙂
.
Where will the Our Body events be?
The Our Body team this year have secured the wonderful Art House cafe. Where better to learn about our beautiful bodies than in a relaxing gallery cafe 🙂
As with the other venues, all the details of event times and food/drink details will be launched in the next coming weeks.
.
What will I learn about at the Our Body events?
The million dollar question. What knowledge will you gain from these events in May? So, I can exclusively reveal the themes for two nights of the Our Body theme.
The first night asks the question – where do our medicines come from? Now I don't mean do you get yours from the doctor or do you buy your paracetamol in Tesco. But instead this really interesting themes is going to show you the journey of how a small chemical compound gets into the hands of doctors so they can help you get better and fix your body!
Have you ever wondered how that pill you've taken ever became a pill and the work that went into it for years before hand? Well – this Our Body event is going to teach you how we know that the medicine is safe and how we know if the medicine will work and more!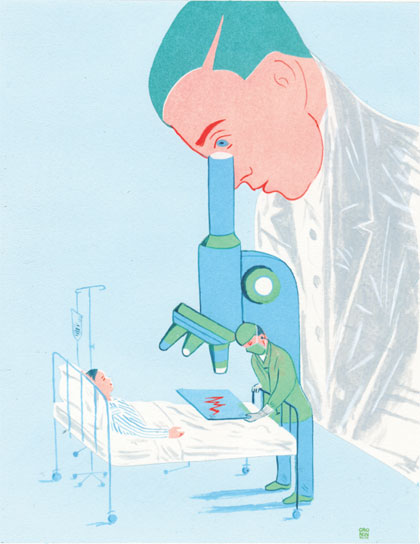 The speakers our team have got for you are going to walk you through how medicines are developed in the lab, then move onto how they are tested in clinical trials and finally talk about how those new medicines are put into actual clinical practice. Fascinating don't you think?
The second theme is a topic that is frequently in the news – the problem that is surrounding all of us and our health – superbugs and antibiotic resistance. I am sure you have all heard of this crisis we are facing right? Well the speakers on this night are going to give you an insight into a few different aspects of this dilemma. A scientist to see how research is trying to prevent the spread of infectious disease in the wake of antimicrobial resistance, a doctor for a first hand account of how superbugs are affecting healthcare and finally a health protection consultant to talk about the prevention of spreading an infectious disease in your area. If superbugs do rise up and take over – it is going to affect everyone! So  come and learn about how scientists are trying to prevent that on this Our Body event.
As for the activities you can get involved with at the Our Body events – they are still top secret. But I do know that there is an activity related to the 100,000 genome project in the works. Perhaps the team are going to ask you whether you would want your genome sequenced? Ill let you have a think about your answer to that ready for the night 🙂
.
Why should I attend the Our Body nights at #pint17?
This one is simple. The Our Body team want you to come to their events because:
'We all have a body – no matter what shape or size. And no matter how healthy or sick we are, at some point we will need medicine to help fix it. So why not learn about it this May at #pint17 #soton'
.
.
The Our Body team are still working on finalising their program for #pint17 #soton. But if you want to stay up to date with all the latest news and updates by join our Pint of Science – Southampton Facebook event. Or if Twitter is more your thing, then follow the accounts shown below 🙂
If you've missed the other #pint17 preview post, click here to see what our Atoms to Galaxies team might have  in store for you or here if you want to learn about the brain with the Beautiful Mind team!
.
We hope to see you in May learning about the amazing science research going on in Southampton in one of your local pubs!
Please don't forget to keep up to date on all my new blog posts, all the latest news and more! Find me and Soph talks Science on Facebook, Twitter and Instagram.